Tech Transfer Fund by Armilar – Take your research to the next level!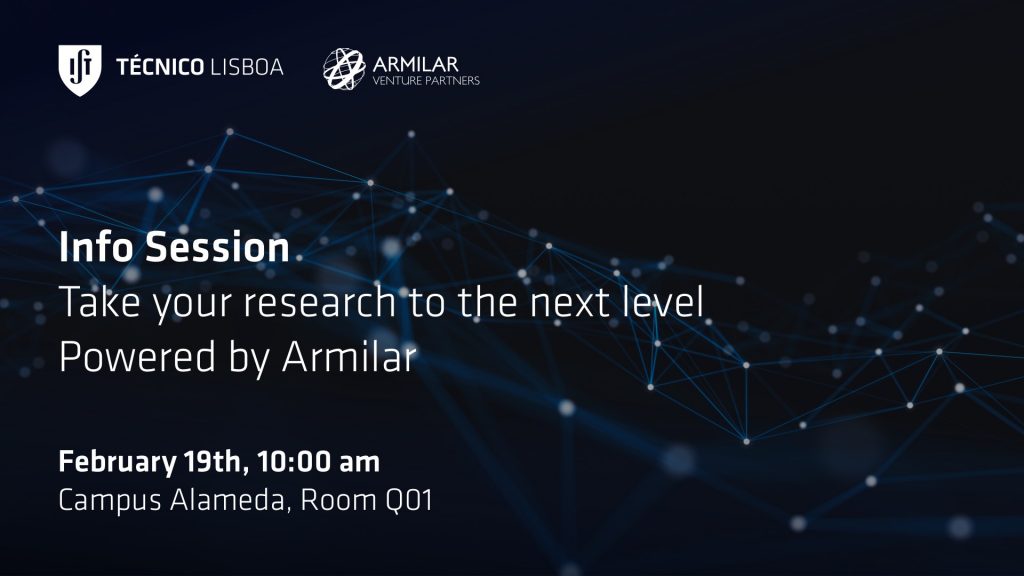 Are you ready to take your research to the next level?
On February 19th we will have at Alameda Campus of IST, Pedro Ribeiro Santos, an Alumni and a partner of Armilar Venture Partners will be talking about Armilar's new Tech Transfer Fund and on how it can help you to take your research to the next level.
He will be available to answer your questions on early-stage investments in deep tech, such as:
Is my research interesting to a private investor? Why? And what type of investor?
What is a venture fund? What is an early stage investment and how does it work?
Is the technology I'm developing marketable? What makes it investable?
How far along in its development do I need to be before it's investable?
How can a fund help me? Will the investor own 90% of everything?
To know the answer to these and other questions you can meet Pedro on Tuesday, February 19th, at 10 AM, room Q01, but you need to apply here first: https://goo.gl/forms/3ykqDlKQqMzd94VH3.
+info: tt@tecnico.ulisboa.pt