GTSPT Merit Award in Digital Systems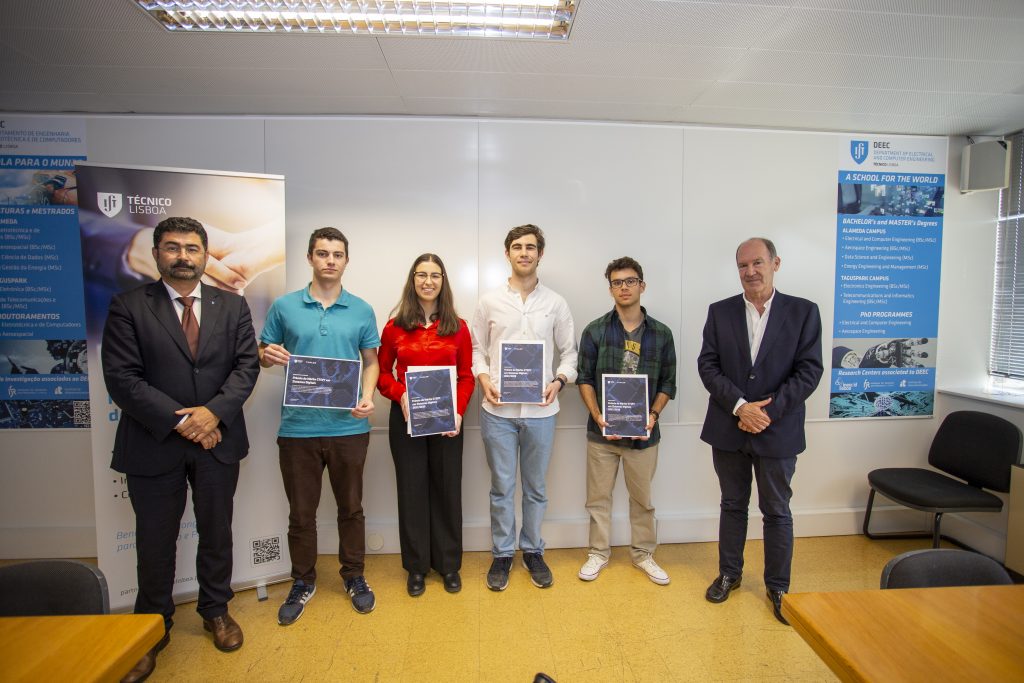 A GTSPT annually awards an academic merit prize to the best student in the Digital Systems curricular unit of IST's Degree Courses in Aerospace Engineering (LEAer), Electrical and Computer Engineering (LEEC), Electronic Engineering (LEE), and Telecommunications and Computer Engineering (LETI).
Target audience and application conditions
Candidates for the GTSPT Prize in Digital Systems are IST students of the LEAer, LEEC, LEE and LETI degrees who have passed the Digital Systems course unit in the academic year to which the Prize relates.
Selection Criteria
1. Students will be ranked according to their academic performance and their marks in the Digital Systems Curricular Unit, which should be higher than 17 points, and by the jury's evaluation.
2. The tie-breaking criteria will be
a) the grade of the theoretical component of the curricular unit and, in case the tie is maintained
b) the mark of the laboratorial component of the course.
Prize
A monetary prize of 1,350 euros (one thousand three hundred and fifty euros) to be awarded to the student;
Donation for improving the quality of teaching, in the amount of 900 euros (nine hundred euros).
Jury
The jury should be appointed by the President of DEEC, after hearing the presidents of DEI and DEM and ratified by its CCP. Besides a representative of MECENAS, it should be composed of more than one IST faculty member, so that they have the majority of votes.
In the 2022/2023 edition the jury will be composed of:
– Professor Nuno Roma (LEEC)
– Professor António Grilo (LEAer, LEFT)
– Professor João Paulo Carvalho (LEE, LETI)
– Engineer João Mira
Documents
Regulation available in portuguese
Winners of  GTSPT Merit Award in Digital Systems
| | | |
| --- | --- | --- |
| Edition | Student Name | Prize |
| 2022/2023 | Duarte São Payo Ayres Pereira | €1.350,00 |