Highlights
CA2ECTécnico Awards – 2021/2022 edition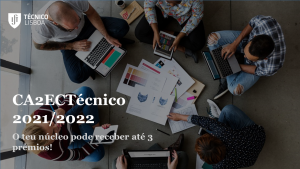 The applications for the 7th edition of CA2ECTécnico are open.
The awards will support the extracurricular activities promoted by Student Groups at Instituto Superior Técnico.
Pitch Bootcamp@Técnico – 6 e 7 de Outubro 2021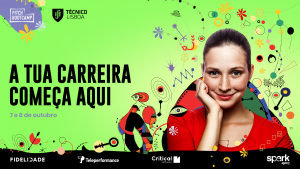 The 15th Pitch Bootcamp@Técnico will take place on October 7th and 8th, 2021, and it will be held online.
The activity will only be available in Portuguese.
Apply here
News