Destaques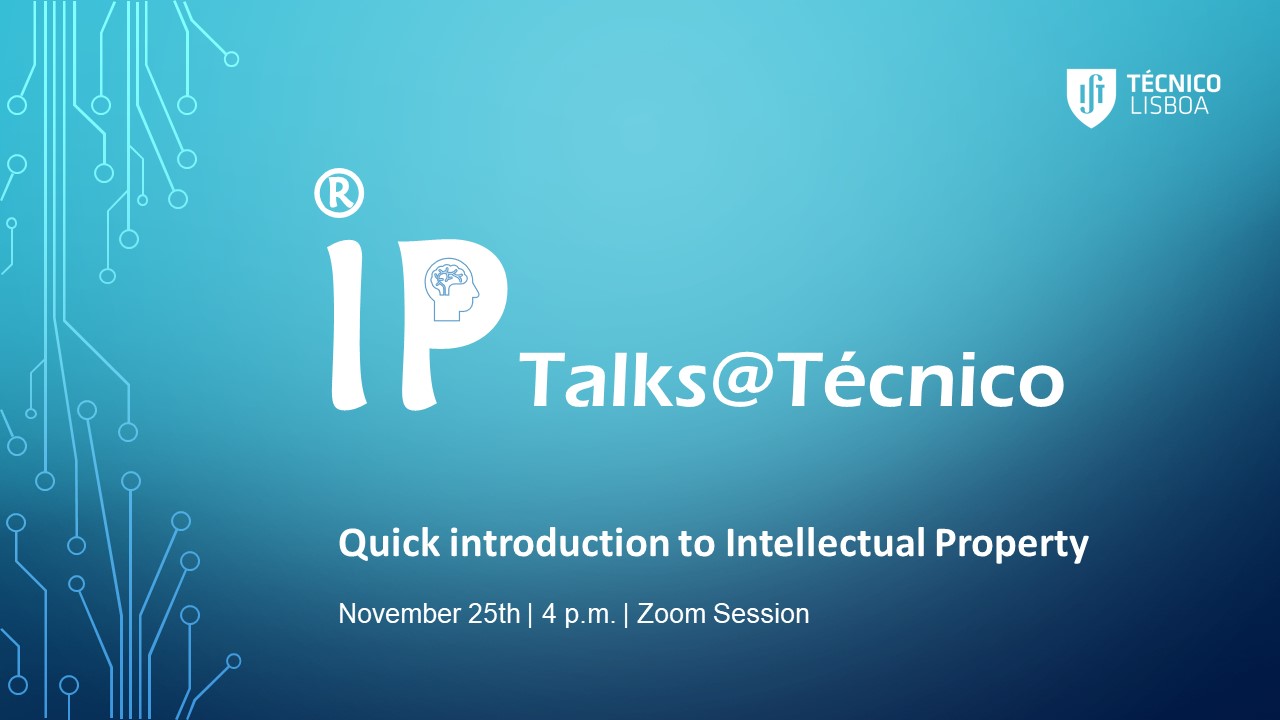 What does Intellectual Property have to do with my research work?
What are my rights as an inventor at Técnico?
What kind of right protects my thesis?
Why should I protect my work/research?
These are some of the questions that will be answered in the "Quick introduction to Intellectual Property" section of the IP Talks@Técnico program, on November 25th at 4pm.
Register here: https://bit.ly/ip-talks-s1
+ info here.
International career at the World Bank Group

The World Bank Group will be hosting an online session, via Zoom, for Técnico students on 23rd November, at 15:00.
The session will focus on career opportunities for young professionals and the Young Professionals Program (YPP), the World Bank's flagship program for recruiting top talent.
The session will be held in English. Registrations.
+ info here

Do you want to participate in the Web Summit 2020? Técnico will give this opportunity to 20 students.
Applications are open!
Mais informações aqui. 
Acompanha todas as iniciativas:



Notícias