Student Experience@Técnico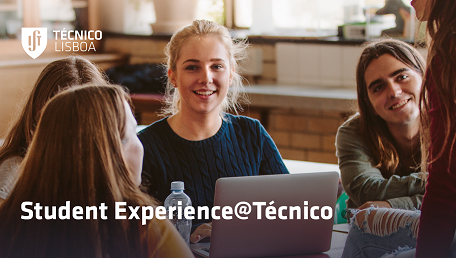 Join this event and learn from your colleagues what they would have like to know when they came to Técnico!
This will be a unique experience where students, that are on the first college year, can talk and learn from more experienced colleagues. Find out what Técnico has for you:
Learn how to manage your time and combine studies with other activities;
Find out how to learn and apply skills not present on your degree's curriculum;
Understand what you want to do professionally;
The number of participants is limited and it will occur on the second semester. We will send an invitation by email, make sure you don't miss it!
Check if you already have access to Técnico Job Bank so you can be the first to find out about events organized by TT@Técnico.
For more information: Martim Ferreira (studentsorgs@tecnico.ulisboa.pt)