Lab2Market@Técnico 2020 – Discover your technology's path to market!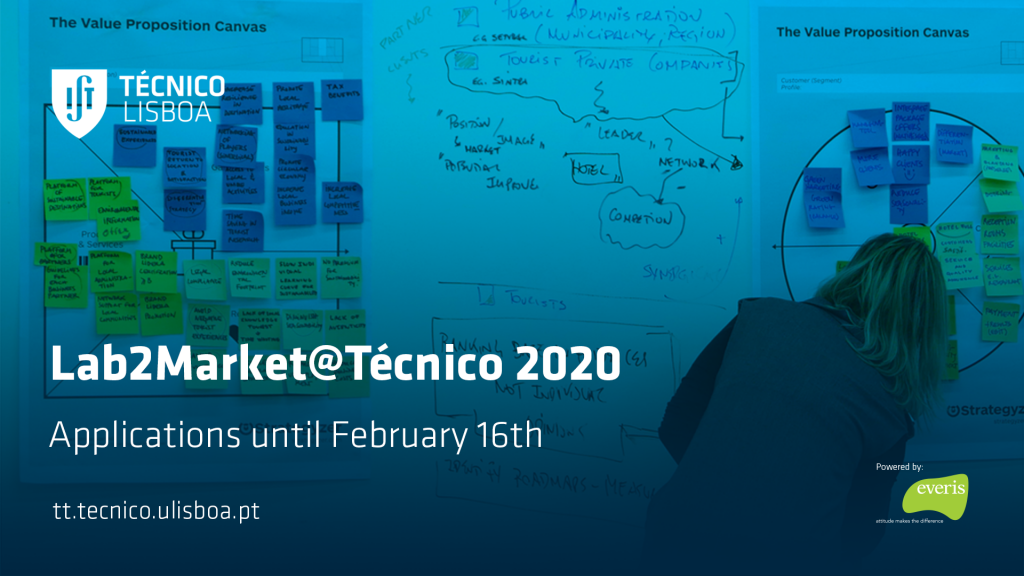 Lab2Market @ Técnico aims to identify projects developed by IST students (MSc and PhD), researchers and faculty,  with a market-oriented and practical approach.
With the support of Everis / i-Deals Portugal, the selected teams will receive 250 hours of consulting and training, given by expert consultants.
Market assessment, value proposition, how to introduce yourself to investors and discovering potential partners and clients are some of the topics that will be addressed in this session.
The launching session will take place on 30th January 2020, at 14.30, in room Q01 (Alameda campus, Chemical engineering building).
Marta Fajardo, who participated in a previous edition, and has won a € 3.99 million funding with the Horizonte 2020 program, will share her experience in the company of others previous participants, who will also tell their stories.
Registration for Lab2Market@Técnico 2020 presentation session.
Application form – the deadline to apply is 16th February 2020, until 15:00.
Categories