E.Awards@Técnico 2020 – Final Pitch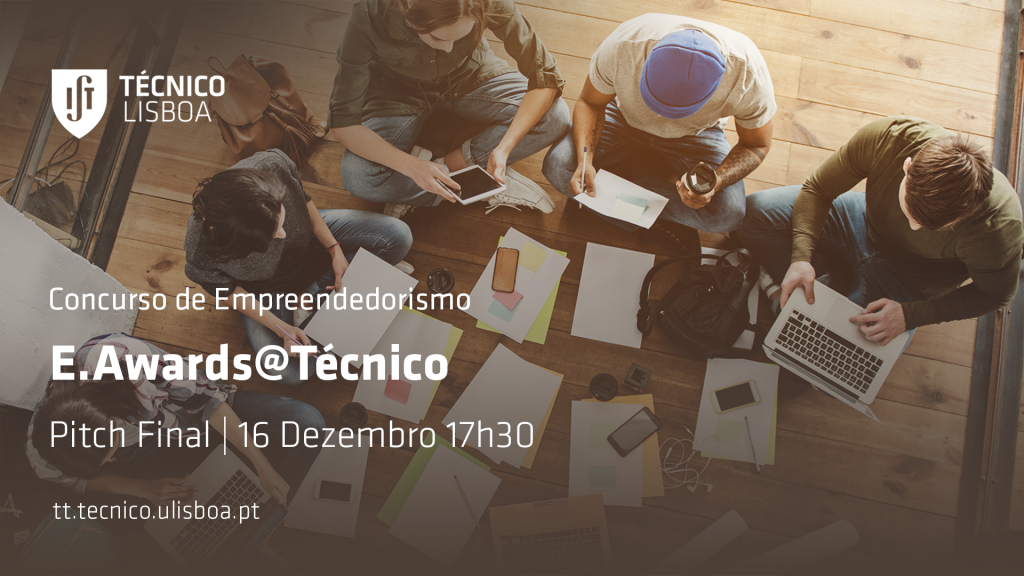 In the 3rd edition of E.Awards@Técnico there will be 16 selected teams that will present their projects and will be evaluated by the jury that will determine the winners.
This initiative, organized by the Technology Transfer Area (TT @ Técnico), aims to stimulate the creativity of Técnico students to create solutions to global problems and perhaps their own business.
The event will take place via Zoom. Registration is required.
Get to know the projects that are competing this year and find out who will be the teams that will win the Santander award for The Best Project worthing 2000€ and the two honourable mentions given by Armilar Ventures, each worthing €500.
Categories