Axians joins the Técnico Partner Network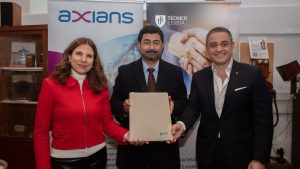 Axians officially joined the Técnico Partner Network last Wednesday, February 1st. The ceremony took place at the Faraday Museum, in Instituto Superior Técnico.
The company will be involved in the IST job fair (Job Shop), organised by AEIST, in outreach activities between students and companies (talent search meeting), as well as the development of more and better talent, with an emphasis on support for a learning space, specifically one of the largest laboratories of the Department of Electrical and Computer Engineering.
Full article here.
Categories