BCG and Técnico Partner Network renew protocol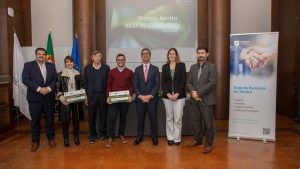 The Boston Consulting Group (BCG) and the Técnico Partner Network renewed their protocol on January 20.
"BCG was one of the first companies to join the Técnico Partner Network", said the Vice President of Técnico for Operations and Corporate Relationships, professor Pedro Amaral, at the beginning of the session.
The President of Técnico, professor Rogério Colaço, thanked BCG for their support and for trusting in Técnico "a protocol renewal is much more important than the protocol signature". Rogério Colaço also stressed the importance of the Técnico Partner Network.
Full article here.
Categories