Keep in Touch 2019: Registrations open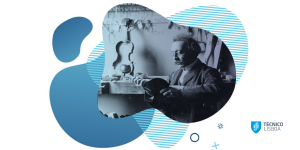 The event "Keep In Touch" will take place on May 23 and will be part of the celebrations of Técnico's 108th anniversary. The activities will take place from 5 p.m. to 11 p.m. All Técnico community is invited to attend this event, as well as IST Spin-off community members and Técnico's Partner Network companies.
In this year's edition we will pay tribute to Alfredo Bensaude, the IST founder.
Categories