NOS joins Técnico Partner Network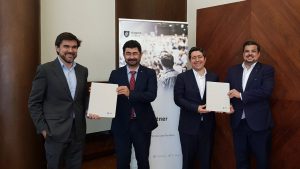 This Monday, December 20, NOS joined the Técnico Partner Network.
"Técnico attracts the best talent of our country, and beyond. The number of international students has been growing significantly in recent years and we try to provide these with the best training. Therefore, we have to work hand in hand with the business sector, with those who create value, who need knowledge and talent", said the president of Técnico, professor Rogério Colaço. "I am sure that this partnership will be very important for both parties", he added.
+Read the full article here.
Categories