Técnico and KPMG seal a strategic partnership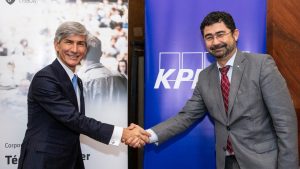 KPMG is the latest addition to Técnico's Partner Network.
It was last Friday, January 14th, that the consulting and auditing company and Instituto Superior Técnico formalized the partnership.
The president of Técnico, Rogério Colaço, welcomed KPMG, highlighting the value that Técnico attributes to these partnerships: "If there is one thing that small open economies like Portugal cannot do, it is waste talent", he stressed.
KPMG is a global network of independent firms that provide audit, tax and consulting services.
In Portugal, KPMG has offices in Lisbon and Porto and has more than 1000 employees.
The company combines innovative approaches with extensive experience providing excellent service to its customers.
Read the full article here.
Categories