Galp is the new member of Técnico Partner Network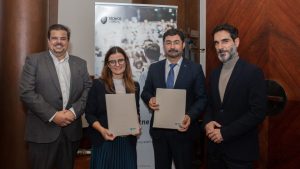 Galp joined the Técnico Partner Network this Tuesday, December 20. The signing ceremony took place at Instituto Superior Técnico.
The Vice-President of Técnico for Operations and Corporate Relationships, professor Pedro Amaral, stressed "it is an honour that Galp has joined our partner network".
"This is an important protocol for Técnico and for all of us", said the President of Técnico, professor Rogério Colaço, who also highlighted that this partnership will allow Galp to support the student groups and laboratories. "The Técnico Partner Network is a stepping stone to our mission, which is to create value for the country", he added.
Full article here.
Categories