Técnico Innovation Seminars
Introduction
The Técnico Innovation Seminars are aimed to be a meeting point for students, researchers and professors interested in the topics of innovation and entrepreneurship. They also meant to complement the various courses on this area offered by Técnico during the first semester.
The seminars will be in Portuguese or English depending on the audience.
Time and Place
The seminars take place every two weeks on Wednesdays, at 18:30 in the amphitheater of Complexo Interdisciplinar of Alameda Campus, in amphitheater EA1 and in IST Congress Center.
Amphitheater of Complexo Intedisciplinar: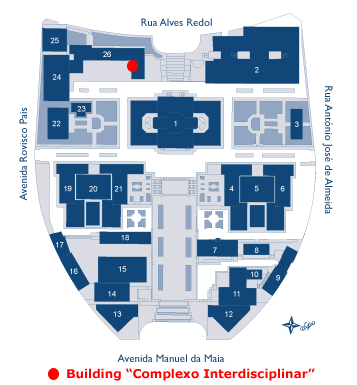 Calendar for 2012
03-Oct Patent Strategy for Innovators, Rodolfo Condessa (Amphitheater of Complexo)
17-Oct Business Models and Customer Development, António Lucena de Faria  (Amphitheater of Complexo)
31-Oct Agile Development and Google Adwords, Cristina Fonseca (Amphitheater EA1)
14-Nov IST SPIN-OFF Community (IST Congress Center)
28-Nov Venture Finance, Joaquim Sérvulo Rodrigues  (Amphitheater EA1)
12-Dec Start-up Marketing, Pedro Janela (Amphitheater EA1)
Speakers

Rodolfo Condessa
Rodolfo Condessa is managing partner of FinInventa, a technology investments consultancy focused on intellectual property and business development, which he founded in 2011. Before establishing FinInventa, Rodolfo Condessa worked at the European Space Agency between 2002 and 2003, at the Portuguese International Relations Office of Science and Higher Education between 2004 to 2007, and at Instituto Superior Técnico (ADIST) between 2009 and 2011. In 2001, Rodolfo Condessa graduated with a Licenciate Degree in Aerospace Engineering from Instituto Superior Técnico. In 2004, he completed the Summer Session Program of the International Space University, receiving also a Graduate Certificate in Applied Science (Space Studies) from the University of South Australia. In 2009, Rodolfo Condessa received a MBA with Distinction from the Harvard Business School. He is also an Industrial Property Official Agent (Portugal) and a Member of the Order of Engineers (Portugal).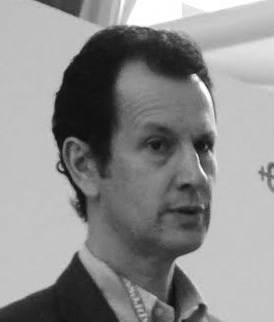 António Lucena de Faria
Founder and CEO of Fábrica de Startups S.A., managing partner of Methodus Inovação, Lda. and President of Grupo Methodus. He initiated his career in consulting in 1985 as a Consultant in Management and Information Systems at Arthur Andersen & Co., Minneapolis, USA. In 1987 he founded Methodus Sistemas de Informação SA, a company of which he is Chairman of the Board of Directors. Later he founded eMethodus Informática, Lda, Exemplo Prático, Lda. and Methodus Consulting, Lda. In 1999 he founded the PortalFinanceiro.com SA and MTDS, SGPS. SA, being Chairman of the Board of Directors of both companies. In 2000 he led the creation of forumB2B.com, whose founding shareholders include EDP, and Galpenergia and Methodus. In 2002 he participated in the launch of Selplus SA. In 2008 he created Bugios, SGPS and FundManager, Lda. He graduated in Economics from Universidade Católica Portuguesa, holds an MBA from Carlson School of Management at the University of Minnesota (USA) with specialization in Management of Information Systems and participated in several executive education courses at Harvard Business School, Babson College and London Business School.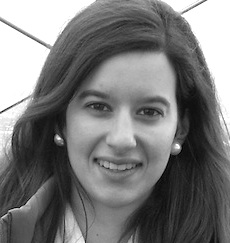 Cristina Fonseca
Cristina Fonseca is a Portuguese entrepreneur with a Masters Degree in Communications and Networks Engineering from IST. As a student, she studied how routers and antenas work and conducted research in the field. She created her first business at the age of 21 and refused corporate jobs to become an entrepreneur. She has worked as a consultant and owned several companies. Despite some failures, she maintained her optimism and was persistent.
She co-founded Talkdesk which allows any company to create a call center in less than 5 minutes without long term contracts or infrastructure costs. Talkdesk recently graduated from 500startups and launched publicly at TechCrunch Disrupt NYC.

Joaquim Sérvulo Rodrigues
Joaquim Sérvulo Rodrigues serves as the Chief Executive Officer and Executive Director of Espírito Santo Ventures – Sociedade de Capital de Risco, SA. Mr. Rodrigues has been the Chief Executive Officer at the firm, since its inception in 2000. He serves as Investor Director of Oceanlinx Limited. Prior to this, from 2004 to 2006, Mr. Rodrigues was the Chief Executive Officer at Crediflash SA and a General Manager at the BES Consumer Credits Department. From 1997 to 2000, he was the General Manager of the Direct Channels Department at BES. From 1983 to 1995 Mr. Rodrigues was an Assistant Professor at IST and a Research Project Leader at INESC. He serves as a Director of TxVia, Inc. He has been Director of Oceanlinx Limited since May 2007. Mr. Rodrigues has an M.B.A. degree from INSEAD (France), a M.Sc. and a B.Sc. in Electro Technical Engineering from IST (Portugal).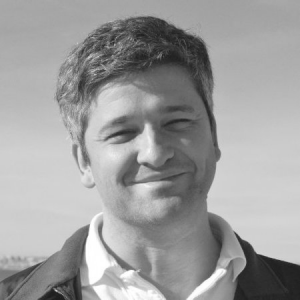 Pedro Janela
He is the WYgroup CEO, an entrepreneurial group dedicated to marketing and communication, with focus on technology, it has a team with 140 collaborators, and 12 agencies. His specialty and what it likes the most it is to connect technology and creativity, that in these days is of special relevancy. Trough his holdings and with his partners he coordinates 20 companies, among them a Business Angels fund. Studied Electrotechnical Engineering, field of Control and Robotics, in IST until 1996, where because he was a student elected to the Executive Committee, handled the marketing of the university. It went well and received a prize: IST payed a Marketing course on Wharton School, in 1995, and he found what he liked to do. He then went to EURO RSCG to be IT Manager, and left in 2000 to be an entrepreneur here in Portugal, passion that is just starting. He made PAEGI in Católica Lisbon, in 2004, that effectively showed him how to be an entrepreneur.