Kearney Excellence Award in Probabilities and Statistics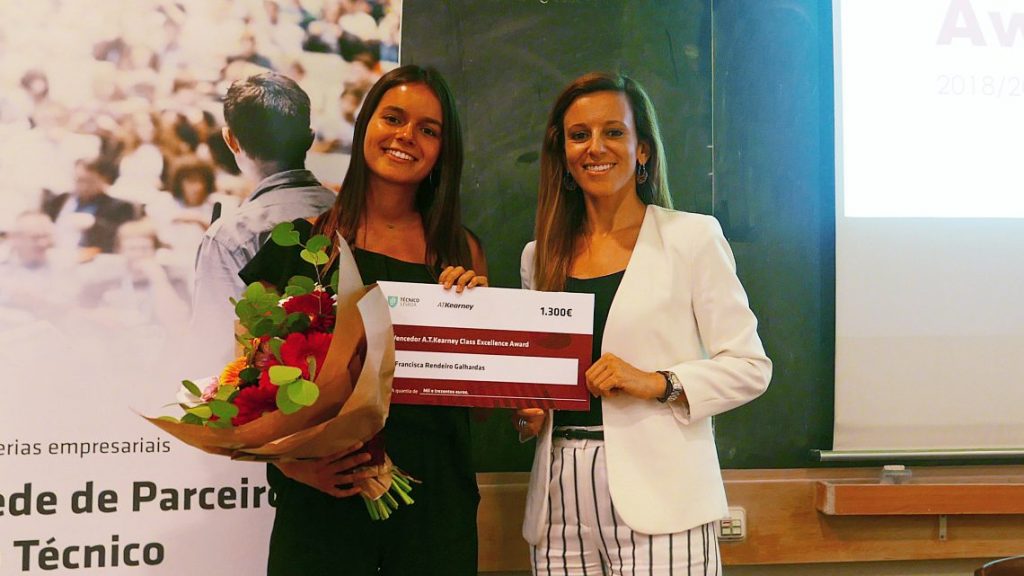 KEARNEY annually awards an academic merit award to the best student of the U.C. Probability and Statistics of the Mathematics Department of IST.
Target audience and application conditions
All the students enrolled in the course of Probability and Statistics in the various undergraduate's degrees of IST.
Essential requirements
1. Students will be graded according to their final classification in the course unit this semester;
2. The tiebreaker shall be based on the U.C. of the first year.
Prize
Monetary prize, to be given to Student, amounting to € 1.535 (one thousand and five hundred and thirty five euros);
Donation for the improvement of the education quality, amounting to 1.023€ € (one thousand and twenty tree  euros).
Jury
The jury must be composed of more than one IST member, so that they have a majority of the votes.
(See regulation of the respective academic year for more information.)
Winners Kearney Class Excellence Award
| Edition | Student Name | Prize |
| --- | --- | --- |
| 2018/2019 | Francisca Rendeiro Galhardas | 1.300,00€ |
| 2019/2020 | Duarte Miguel da Silva Feiteira | 1.300,00€ |
| 2020/2021 | João Camarneiro | 1.300,00€ |
| 2021/2022 | Diogo Santiago Antunes | 1.535,00€ |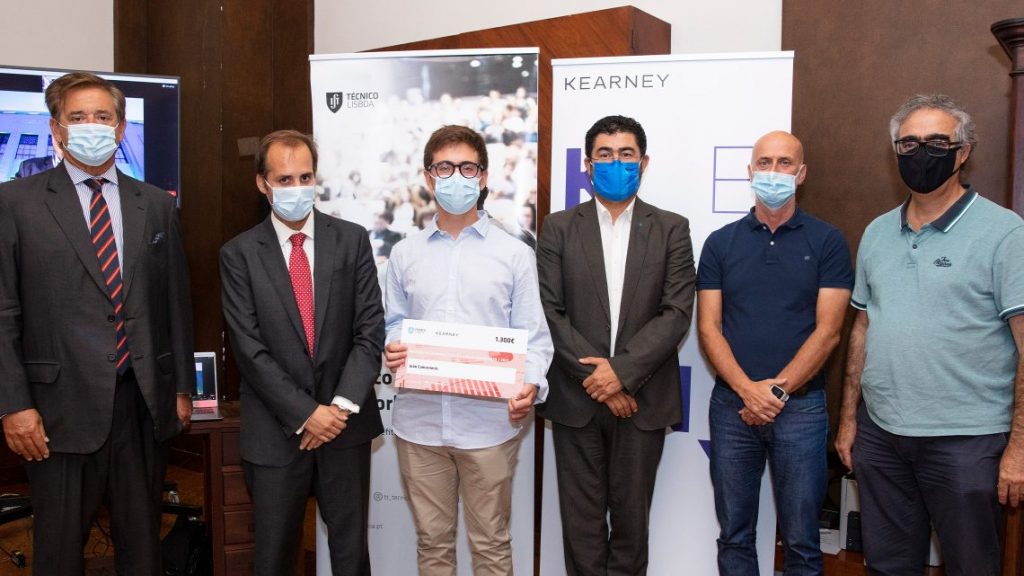 News
TT@Técnico
Corporate Partnerships Unit
pe@tecnico.ulisboa.pt