Celfocus/ Novabase Merit Award in Software Engineering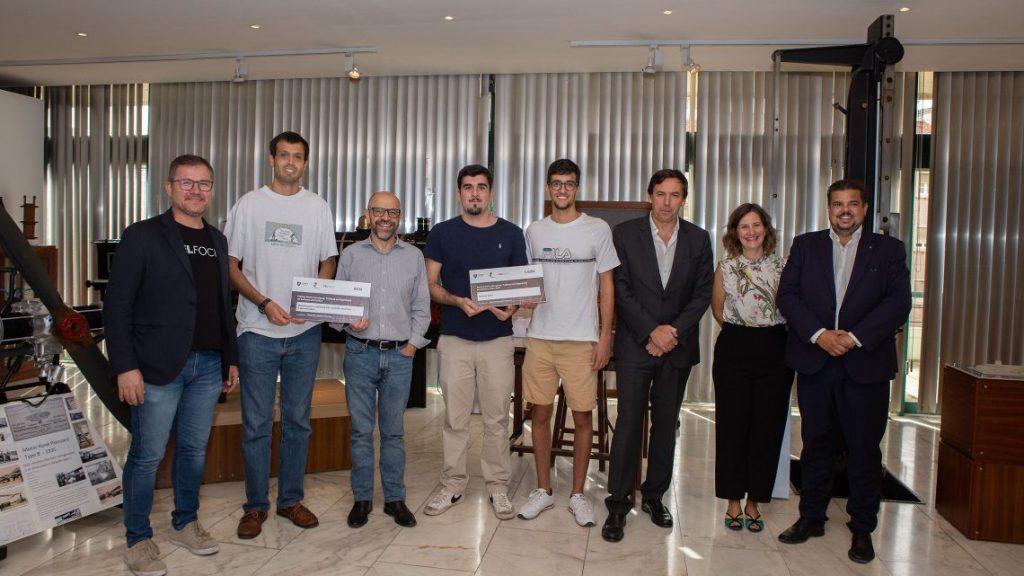 Awarding of an annual academic merit prize to the students who integrate the best team in the Software Engineering Curricular Unit of the Department of Computer Science and Engineering of IST.
Target audience and application conditions
Candidates to the Novabase Software Engineering Prize are all IST students enrolled in the curricular unit of Software Engineering of the Computer Engineering Department of IST, specifically the teams formed within the subject, with a maximum of 6 elements each.
New team formation will not be allowed (with elements of different teams in the curricular unit), but a team can participate, even if some of its elements do not intend to compete for the prize by elaborating the extra project.
Rules and Conditions
In the 2021/2022 school year, the teams will be ranked according to their final classification in the project to be developed in the discipline in the school year in question, along with the classification in the different phases of the project, as well as according to their classification in the final exam of the curricular unit, to hundredths, and by evaluation of the jury.
Prize
A monetary prize of 1,325 euros (one thousand three hundred and twenty-five euros) to be awarded to the winning project;
Donation for improving the quality of education, in the amount of 850€ (eight hundred and fifty euros).
Jury
The jury panel must be composed of more than one IST faculty member so that they have a majority of the votes.
(See regulation of the respective academic year for more information).
Winners of Celfocus/ Novabase Merit Award in Software Engineering
Edition
Project
Team
Award
2017/2018
Extramile
Bernado Andrade; Ivan Zarro; João Almeida; José Ferrão; Nuno Bombico; Samuel Santos
1.250€
2018/2019
TravelHub
Francisco Matos; Pedro Custódio; Pedro Bernardo
1.250€

2019/2020

es20al_18
Daniel Serafim; Daniel Matos; João Dinis; Tiago Fonseca; Tomás Inácio
1.250€
AtLETIco F.C
Afonso Sousa; André Marques; João Achando; Miguel Franco; Oleksandr Stopchak; Ricardo Vaz
1.250€
2020/2021
Quizzes Tutor
André Ferreira do Nascimento; Duarte Constantino Bento; Susana Moreno Monteiro
1.325€
2021/2022
Quizzes Tutor
Afonso Felizardo Pinto e Sidnei Martins Teixeira
1.325€
Documents
See Portuguese version
News
TT@Técnico
Núcleo de Parcerias Empresariais
pe@tecnico.ulisboa.pt